Silhouette Solar Power Panels from Solahart Gold Coast
Available in several specifications to suit your exact requirements, our Solahart Platinum Optimised (PV) Systems maximise overall system performance by optimising the performance of each panel.
They are ideally suited for partial shading situations and enable you to closely monitor system performance.
Our systems are designed and engineered with every component carefully selected to meet Solahart's stringent specifications, ensuring optimum performance and protection.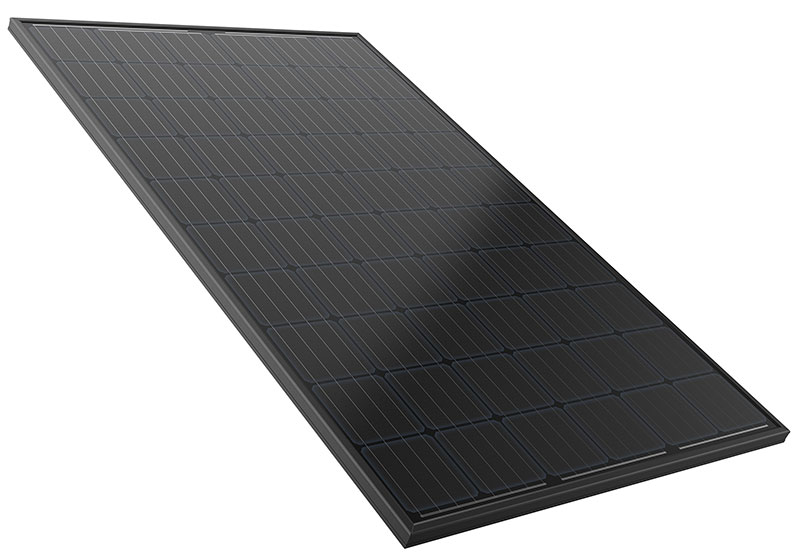 HIGHER YIELDS FOR WEATHER EXTREMES
Solahart Silhouette Solar Power Panels feature Australian-designed PERC (Passivated Emitter and Rear Cell) monocrystalline cell technology which generates high yields per surface area.
This guarantees high performance under real conditions with exceptional low-light and high-temperature behaviour.
High yields are produced throughout the day, even in periods of low radiation intensity including early morning and late afternoon. Even on hot days, these panels produce more reliable yields than standard solar power panels.
Solahart Silhouette Solar Power Panels are designed in Germany and built for the harshest Australian conditions. They are ideal for homes in our area.
Their world-class build quality ensures an incredibly low rate of panel degradation.
In fact, their output is guaranteed to be at least 83.6% of the nominal power for up to 25 years, which means you're sure to enjoy energy free from the sun, for years to come.
TOUGH ENOUGH TO HANDLE CYCLONES.
Solahart Gold Coast are backed by the strength and knowledge of Solahart Australia and we go to extreme lengths to guarantee the safety and reliability of every system we sell.
Our Solahart Silhouette Solar Power Panels are tested by the Cyclone Testing Station at James Cook University in Townsville and are capable of withstanding cyclonic wind loads in all regions of Australia. They're even strong enough to survive cyclones similar to Cyclone Larry in 2006, and Cyclone Yasi in 2011.
We have a range of payment & finance options available that make it easier than ever before to stop paying for electricity!
YOUR TRUSTED SOLAR INSTALLER
Solahart pioneered the use of solar energy in Australia, beginning with the original plumbing factory in 1901 and then the creation of copper tanks in 1953. 
Now, we're still leaders in solar and proudly serve the entire Gold Coast and Hinterland region with our solar products from the best brands in solar.
In addition to the strength and experience of Solahart, we're a Clean Energy Council Approved Solar Retailer.
"Hi John, Solahart: Technicians were on time, installation was completed efficiently with no fuss or bother. Personnel who installed panels and inverter were very pleasant and nice to know. They gave us full instructions on the operation and what happens after that. The bloke from origin came today and connected our new meter, so once the rain stops we will know how effective it is. Thank you for your follow up Regards Ian & Carol"
"Extremely competently installed and very happy with the results. A job very well done Gayle and Brian"
"Great company to work with. Salesman John was helpful and honest, the installation team were friendly and skilled, the support team quick to respond and communicate. 5 stars, would give 6 if I could!!"
"A good experience with Solahart and their friendly personnel. The installers were on time, prompt, with a good explanation of the process of the solar installation. The work area was left clean & tidy."
"Very professional service from initial meeting all the way through to installation and after care. Would highly recommend."
"Denise in the office is very helpful and then guys were polite and efficient. Its a shame that where they lent their ladder to access the roof led to a crack in my cornice. Otherwise I found the service good."
"Very happy, great guys, prompt helpful and responded to any questions after installation will recommend to anyone"
"The whole process of getting our panels was terrific from sales and purchase to the install. The installers on the day were terrific blokes who did an amazing job."
"I have been pleasantly surprised by the service I have received from Solahart. From the first conversation to the end of the installation, everything ran smoothly, which was a great relief for me. I have no hesitation in recommending Solahart to anyone interested in installing solar energy."
4.9 out of 5 star rating from 140+ reviews