When considering solar power solutions on the Gold Coast, the best solar panels, inverter technology and solar installers are at Solahart Gold Coast. 
Equip your property with the best of both worlds with high quality Solahart solar panels and an inverter from SolarEdge or ABB. Start generating free power from the sun now!
Please note for prices on solar panels and inverters we offer a free on site assessment to ensure you are receiving a quote on an effective, correctly designed solar power system.
Take a look at our range of solar panels and inverters here or enquire now for more information.
HOW DOES SOLAR POWER WORK?
Solahart Platinum Optimised PV Systems
Solahart Premium Plus PV Systems
Solahart Premium PV Systems
*Government rebates are still available. Based on a 6.6kW system (109 STC @ $35.00) equal $3,815.00. Please contact us for more information on how rebates work.
We have a range of payment & finance options available that make it easier than ever before to stop paying for electricity!
4.9 out of 5 star rating from 140+ reviews
Simply fill in the details of your latest bill and we'll find out if there's a system that can reduce your power bill to zero, or even give you money back!
YOUR TRUSTED SOLAR INSTALLER
Solahart pioneered the use of solar energy in Australia, beginning with the original plumbing factory in 1901 and then the creation of copper tanks in 1953. 
Now, we're still leaders in solar and proudly serve the entire Gold Coast and Hinterland region with our solar products from the best brands in solar.
In addition to the strength and experience of Solahart, we're a Clean Energy Council Approved Solar Retailer.
"Hi John, Solahart: Technicians were on time, installation was completed efficiently with no fuss or bother. Personnel who installed panels and inverter were very pleasant and nice to know. They gave us full instructions on the operation and what happens after that. The bloke from origin came today and connected our new meter, so once the rain stops we will know how effective it is. Thank you for your follow up Regards Ian & Carol"
"Extremely competently installed and very happy with the results. A job very well done Gayle and Brian"
"Great company to work with. Salesman John was helpful and honest, the installation team were friendly and skilled, the support team quick to respond and communicate. 5 stars, would give 6 if I could!!"
"A good experience with Solahart and their friendly personnel. The installers were on time, prompt, with a good explanation of the process of the solar installation. The work area was left clean & tidy."
"Very professional service from initial meeting all the way through to installation and after care. Would highly recommend."
"Denise in the office is very helpful and then guys were polite and efficient. Its a shame that where they lent their ladder to access the roof led to a crack in my cornice. Otherwise I found the service good."
"Very happy, great guys, prompt helpful and responded to any questions after installation will recommend to anyone"
"The whole process of getting our panels was terrific from sales and purchase to the install. The installers on the day were terrific blokes who did an amazing job."
"I have been pleasantly surprised by the service I have received from Solahart. From the first conversation to the end of the installation, everything ran smoothly, which was a great relief for me. I have no hesitation in recommending Solahart to anyone interested in installing solar energy."
4.9 out of 5 star rating from 140+ reviews
The 6 Secrets to Saving BIG with Solar!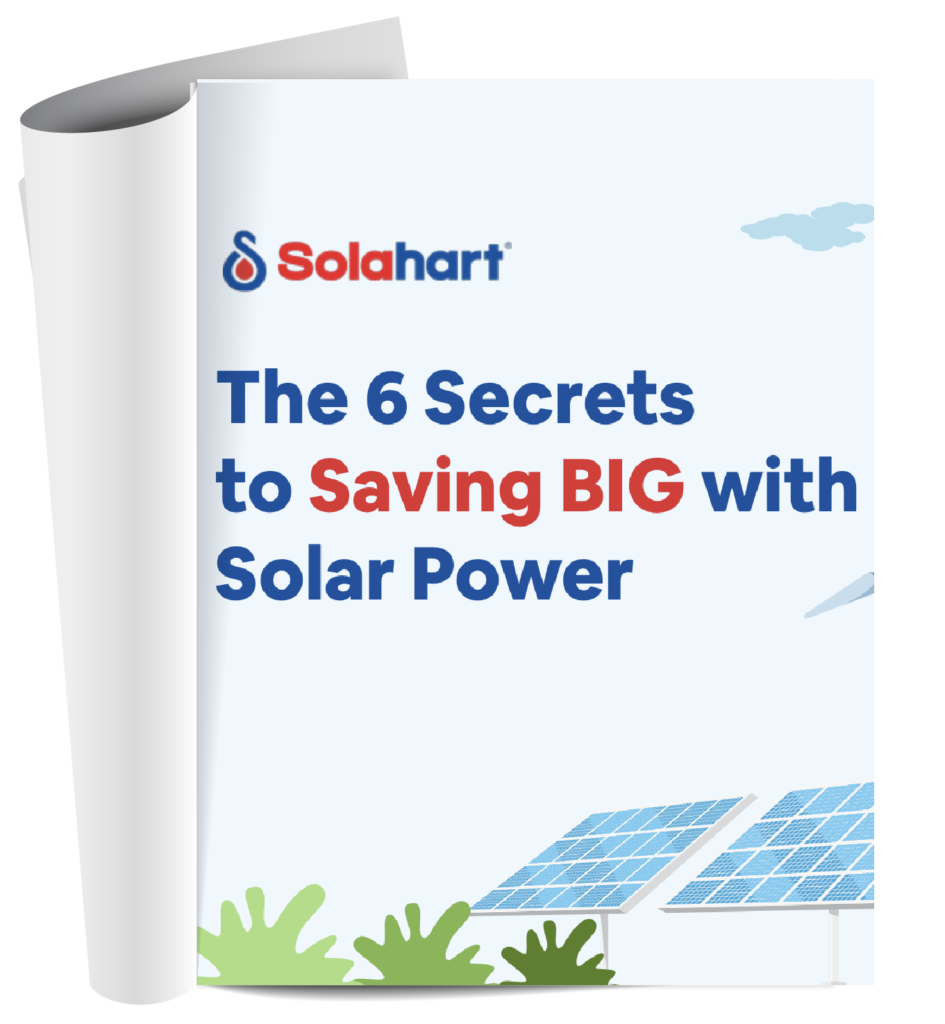 New Sihlouette Solar Power Panels
Our new solar power panels are exclusively available from Solahart Gold Coast. They're very popular thanks to their stylish, all black appearance which is designed to complement contemporary roofing designs. The Silhouette solar power panels feature advanced cell technology and superior 'low-light' and 'high-heat' performances which result in a consistently high yield.
.
Embracing Solar Excellence: Solahart Gold Coast's Guide to Sustainable Energy FAQs Introduction: Welcome to Solahart Gold Coast, your trusted partner in harnessing the power of the sun for a brighter and sustainable future. In the radiant heart of the Gold Coast, we bring you cutting-edge solar solutions designed to meet the unique energy needs of the region. From Solahart installations to solar panel replacements and efficient solar hot water servicing, discover why Solahart Gold Coast stands out as your go-to for sustainable energy solutions. 1. Solahart Gold Coast: As the Gold Coast basks in the abundant sunshine, Solahart Gold Coast takes pride in being the forefront provider of solar solutions. Our commitment to excellence is reflected in every Solahart installation, ensuring you make the most of the Gold Coast's solar potential. 2. Solar Repairs Gold Coast: In the dynamic energy landscape of the Gold Coast, ensuring your solar system is in top condition is paramount. Solahart Gold Coast specializes in prompt and efficient solar repairs, understanding the urgency of keeping your solar panels operating at peak efficiency. 3. Solar Installers Gold Coast: Choosing the right solar installers on the Gold Coast is pivotal for the success of your solar project. Solahart Gold Coast boasts a team of experienced and certified solar installers, ensuring precise and reliable installations. Trust us to transform your space into a solar-powered haven. 4. Solar Power Gold Coast: Unlock the potential of solar power on the Gold Coast with Solahart. Our dedication to providing sustainable and cost-effective solar power solutions is evident in every project we undertake. Join us in embracing clean, renewable energy for a greener tomorrow. 5. Solahart Solar Panels: At the core of Solahart's offerings are our advanced solar panels. Designed for maximum sunlight absorption, Solahart solar panels ensure your home or business receives a consistent and reliable source of clean energy. Experience efficiency and innovation with our solar panel solutions. 6. Replacing Old Solar Panels: Upgrade your solar system with ease by replacing old solar panels with Solahart Gold Coast. Our team specializes in seamless panel replacements, ensuring your system operates at its best. Enhance energy efficiency and contribute to a sustainable future by choosing our expert services. 7. Solar Power Gold Coast: Extend the reach of solar power across the Gold Coast with Solahart. Our services span the region, ensuring that the benefits of solar energy are accessible to all. Join the movement towards sustainable living with Solahart's solar power solutions on the Gold Coast. 8. Solar Hot Water Servicing: Efficient solar hot water servicing is essential for maintaining the functionality of your system. At Solahart Gold Coast, we offer specialized services to keep your solar hot water system running optimally. Trust our technicians for thorough inspections and timely maintenance. 9. Solar Hot Water System: Discover the convenience and efficiency of a solar hot water system with Solahart Gold Coast. Our systems are designed to harness solar energy for heating water, providing a reliable and eco-friendly source of warmth for your home or business. 10. Solar Hot Water: Experience the luxury of solar hot water with Solahart Gold Coast. Our hot water solutions harness solar energy, reducing your reliance on conventional heating methods. Enjoy a consistent supply of hot water while contributing to a cleaner environment. 11. Solar Power: Solar power is not just a technology; it's a lifestyle. Embrace the future with Solahart Gold Coast as we guide you through the transformative journey of adopting solar power. Experience the freedom of generating your own clean energy and contribute to a greener tomorrow. 12. Solar Panels Gold Coast: For top-tier solar panels on the Gold Coast, Solahart is the name to remember. Our diverse range of panels caters to various energy needs, ensuring that you find the perfect fit for your home or business. Elevate your energy efficiency with Solahart's solar panels on the Gold Coast. 13. Solar Panel: A single solar panel has the potential to power your world. Solahart Gold Coast understands the significance of each panel in your solar array. Whether it's a residential installation or a commercial project, our attention to detail ensures that each solar panel contributes to maximum energy generation. 14. Solahart: Solahart is not just a brand; it's a symbol of quality and reliability. At Solahart Gold Coast, we take pride in being associated with the Solahart legacy. Choose Solahart for unparalleled solar solutions that stand the test of time. 15. Solarhart: The name Solarhart is synonymous with cutting-edge solar technology. Solahart Gold Coast brings you the latest innovations in Solarhart solutions, ensuring that you stay ahead in the renewable energy revolution. Trust us to be your partners in a sustainable future. 16. Solahart Hot Water: Experience the comfort of Solahart hot water with Solahart Gold Coast. Our hot water solutions harness solar energy to provide a reliable and eco-friendly source of warmth. Enjoy the luxury of Solahart hot water while contributing to a cleaner environment. In the journey towards a sustainable future, Solahart Gold Coast stands as a beacon of innovation and reliability. From Solahart installations to solar power solutions and efficient hot water servicing, we are your comprehensive partner in harnessing the power of the sun. Join us in embracing a greener future with Solahart Gold Coast. --- Feel free to customize this draft to better suit the tone and style of Solahart Gold Coast's website. If you have any specific preferences or changes you'd like, please let me know!